Pentjak Karate Club




Stillwater, NY




Please Call 664-6372 or 664-2515



Challenge Yourself





Future Ninja!!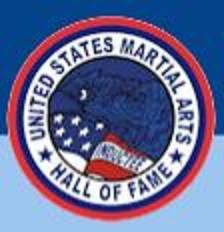 Master Devoe - Hall of Fame
Beginners Classes
Weapons (Five Weapons Classes)
Eight Blackbelt Instructors
No Contracts-No Exam Fees--But do expect tuition every month when your a registered student.
EXAM INFO SEE CORKBOARD!!!



Master Jim DeVoe has over 35 years of experience in Martial Arts instruction. He also works full time as a driver for Decrescente Distributing in Mechanicville, NY. He is joined by eight Blackbelt instructors and three assistant instructors and a apprentice Instructor. Classes include classical training and conditioning exercises, traditional forms and techniques, and weapons training for advanced students. Call for free trial classes or drop in to check out our facilities.




Children 13 and younger beginners only-- $50 a month for Monday's class ....

Adults and children advanced $70 a month for any and all classes..... Adults and children once a week $50 a month

Welcome Freddy, Gavin, Jacob and Peyton to Pentjak Karate....




CONGRATS TO ERIC POWERS ON BEING PROMOTED TO JUNIOR ASST INSTRUCTOR APPRENTICE!!!!


Kids Class Mon and Wed 6-7pm, Sat 11-12pm
Adult Class Mon and Wed 7-8pm, Sat 12-1pm
Exams next month!!..

PLEASE CHECK OUT OUR BUSINESSES BELOW!! Thankyou
Karate classes are $70 per month for three classes per week (family rates available).
One class per week is $50 per month.

Weapons classes are FREE to students who take a minimum of two classes a week.

The studio (Sekola) is located in Stillwater NY.



Pentjak Silat's awesome team!!
Instructor Jason Marshall always wins!!!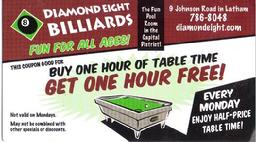 Diamond ~8~ Billiards..... Come play!!!